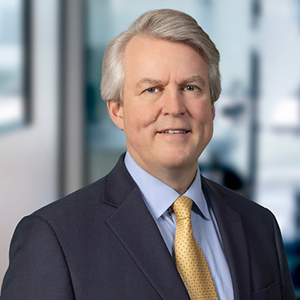 Dr. Raymond R. Rackley
BME, MD
Dr. Raymond Rackley is a renowned pelvic reconstructive surgeon who has also generated significant returns as a venture capitalist, while developing strong co-investing relationships with some of the region's most active funders.
Currently, Dr. Rackley serves as a Professor of Surgery at the world's premier Cleveland Clinic's Glickman Urology Center for Pelvic Medicine and Reconstructive Surgery. Over 32 years, he has become a leading biomedical engineer, reconstructive surgeon and life-science industry consultant.
He has also been an active investor, making numerous venture health science and technology investments since 2002 while serving as a board advisor, investment committee member or limited partner in Serial Stage Investment Partners, an angel investor network, and several Midwest venture funds including The NDI Medical Fund, BioEnterprise's Medical Growth Fund and NorthCoast Angels (NCA) Funds II & III.
As an active investor/advisor, Dr. Rackley has participated in multiple co-investing and venture partnering activities alongside regional venture funders such as First Analysis, Mutual Capital Partners, BlueTree Capital, JumpStart, BioEnterprise, NCA & Ventures and MI-12 managing partners while holding board and committee roles in several seed-series, early and late stage medical device and pharmaceutical companies.
Dr. Rackley earned his MD in Medicine from Case Western Reserve University Medical School and his BS in Biomedical Engineering from Duke Engineering.